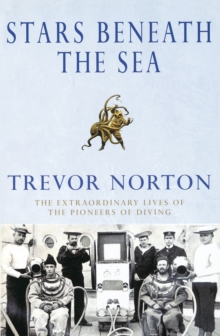 Stars Beneath The Sea
Paperback / softback
Description
This is the remarkably funny true story of some of the brave, brilliant and often barmy men that invented diving.
It is a story of explosive tempers and exploding teeth, of how to juggle live hand grenades and steer a giant rubber octopus.
A series of vivid portraits reveal the eccentric exploits of these underwater pioneers.
They include Guy who held a world altitude record when only sixteen, wrote a film for Humphrey Bogart, invented snorkelling and loved his wife enough to shoot her.
Roy wore a backet over his head and stole a coral reef.
Bill wearied of fishing with dynamite and wrestling deadly snakes, so he sealed himself in a metal coffin to dangle half a mile beneath the ocean.
Cameron, testing the bouncing bomb for dam busters, made a plastic ear for a dog, a false testicle for a stallion and invented a mantrap disguised as a lavatory.
He ascended from a depth of 200 feet without breathing equipment to see if his lungs would burst, then studied the effects of underwater explosions by standing closer and closer until shattered by the blast.
The book also traces the evolution of underwater exploration, from spear fishermen to conversationalists, from treasure hunters to archaeologists, from photographers to philosophers.
The sea is a secretive and seductive place and the author describes, with incredible humour, knowledge and historical accuracy, the magic and mystery of being beneath the waves.
Free Home Delivery
on all orders
Pick up orders
from local bookshops