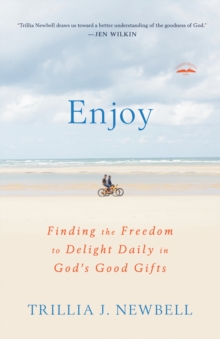 Enjoy
Paperback / softback
Description
A respected female voice within conservative theological circles explores what it means to savour and enjoy this life God has given, even when surrounded by the inevitable tragedies of a broken world.
Without dismissing or diminishing the difficult realities of life, Newbell challenges and encourages readers to enjoy the various gifts God has given us--from human relationships and spiritual joy to the taste of a simple chocolate cake.
God is an awesome creator who is incredibly generous, and he has given us all we need for life and godliness as well as good things for us to enjoy for our good and his glory.
This book explores in depth what it means to live and walk in this fallen world while appreciating the abundant gifts God invites to be thankful for, to celebrate, and to enjoy.
Information
Format: Paperback / softback
Pages: 224 pages
Publisher: Multnomah Press
Publication Date: 20/01/2017
Category: Christian life & practice
ISBN: 9781601428523