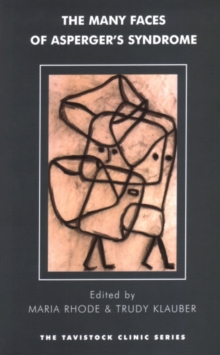 The Many Faces of Asperger's Syndrome
Paperback / softback
Description
This is the first book on the psychoanalytic treatment of children, young people and adults with Asperger's syndrome.
It includes multidisciplinary contributions on psychiatric perspectives and psychological theories of the condition.
There is an overview of relevant psychoanalytic theory, and chapters on Asperger's original paper, on firstperson accounts, on assessment and on care in the community.
Clinical case histories of children, young people and the first published account of work with adults provide the possibility of using psychoanalytic work as a means of diagnostically differentiating between sub-groups, as well as providing a detailed insight into the emotional experience of people with Asperger's syndrome.
Information
Format: Paperback / softback
Pages: 320 pages
Publisher: Taylor & Francis Ltd
Publication Date: 01/01/2004
Category: Child & developmental psychology
ISBN: 9781855759305