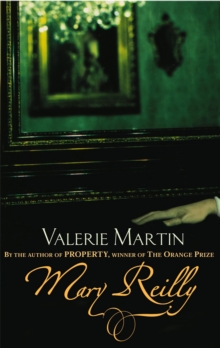 Description
From the acclaimed author of Orange Prize winning PROPERTY comes a fresh twist on the classic Jekyll and Hyde story, a novel told from the perspective of Mary Reilly, Dr. Jekyll's dutiful and intelligent housemaid. Faithfully weaving in details from Robert Louis Stevenson's classic, Martin introduces an original and captivating character: Mary is a survivor-scarred but still strong-familiar with evil, yet brimming with devotion and love.
As a bond grows between Mary and her tortured employer, she is sent on errands to unsavory districts of London and entrusted with secrets she would rather not know.
Unable to confront her hideous suspicions about Dr. Jekyll, Mary ultimately proves the lengths to which she'll go to protect him.
Through her astute reflections, we hear the rest of the classic Jekyll and Hyde story, and this familiar tale is made more terrifying than we remember it, more complex than we imagined possible.
Information
Format: Paperback
Pages: 256 pages
Publisher: Little, Brown Book Group
Publication Date: 15/01/2004
Category: Horror & ghost stories
ISBN: 9780349117812
Free Home Delivery
on all orders
Pick up orders
from local bookshops
Reviews
Showing 1 - 2 of 2 reviews.
Review by Kasthu
16/06/2015
Mary Reilly is an alternate telling of the story of Dr. Jekyll and Mr. Hyde. It's told from the point of view of Dr. Jekyll's housemaid, Mary, an observant young woman who is nonetheless somewhat blind to what's going on around her. She keeps a journal of her observations, in which she chronicles the increasingly bizarre behavior of the man she calls Master; and her encounters with his new assistant, Edward Hyde.It's not a long book, only about 250 pages, but there's a lot packed in. At first glance, it would seem odd that Dr. Jekyll seeks out the company of a lowly housemaid; but they really have a lot in common, both having gone through, or going through, periods of darkness in their lives—Mary with the demon her father, and Dr. Jekyll with his demon Mr. Hyde.The tension in this novel, especially in Mary's encounters with Mr. Hyde, is palpable, as is the London fog, which seems to surround everything. Right from the opening scene (which I won't describe; you have to read it for yourself), I was immediately hooked into the story May's language and grammar are colorful, too, and make her voice unique. The end of the book is somewhat marred by the anonymous postscript, but otherwise I enjoyed this novel. It's been a number of years since I read Dr. Jekyll and Mr. Hyde, but from what I can recall, Valerie Martin stays pretty close to Stevenson's book. Mary is for the most part knowledgeable about the world; but in several others, she's a complete innocent.
Review by LisaMaria_C
16/06/2015
I knew the basic plot of <i>Dr. Jekyll and Mr. Hyde</i>, but hadn't read Robert Louis Stevenson's classic before reading this book. It's not necessary though--not with that book being so much part of popular culture. You just need to know that Dr. Jekyll, who seems a kind, philanthropic physician is also Mr. Hyde, a monster of depravity let loose by a potion. Knowing just that, you can get the richness and irony of seeing this story from the point of view of a young Irish maid in Dr. Jekyll's service. So yes, this is fanfic of the classic type, such as Jean Rhy's <i>Wild Sargasso Sea</i>, based upon <i>Jane Eyre</i>, that takes a minor (or in this case, I think) an imagined character and subverts and/or illuminates the original. While I don't think this is quite the work of enduring literature that Rhy's book is, neither is this some trashy read. It's quite well-written and a surprisingly affecting story, told in a great first person voice and with well-done period detail. The books stands well on its own.