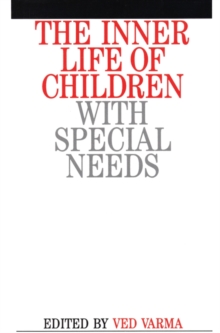 The Inner Life of Children with Special Needs
Paperback / softback
Description
Speech and language therapists are becoming increasingly involved in working with people who have progressive neurological disorders such as Parkinson's disease.
This management pack encompasses initial assessment, regular reviews, support for both client and carer and the possibility of individual or group therapy.
The programme is designed to give a framework for setting up and running a comprehensive speech/language therapy service for those with Parkinson's disease and related conditions.
The first section considers some theoretical issues associated with Parkinson's disease and Parkinsonism explaining terminology and common drugs used for these conditions.
It also describes the management programme insome detail, and gives suggestions for increasing referral rates to speech/language therapy.
The second section provides all the information needed to run the course, including helpful hints on do's and don'ts, a timetable of all the necessary activities and photocopiable standard letters and forms.
The final section is the information pack that is given to participants. It includes exercises to improve facial expression, breathing, volume of voice, speed of speech and stress, intonation and some ideas to help eating and drinking.
Information
Format: Paperback / softback
Pages: 210 pages
Publisher: John Wiley and Sons Ltd
Publication Date: 01/12/1995
Category: Behavioural theory (Behaviourism)
ISBN: 9781897635438