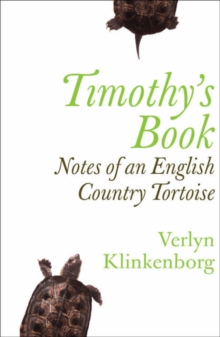 Description
This is a wise, severe and unforgettable old tortoise's own short history of humanity.
It is suitable for the "Telegraph"-to-"Attenborough" readership, for twitchers, ramblers and National Trusters, for readers of Richard Mabey's "Nature Cure", Richard Benson's "The Farm", "Horatio Clare", and "The Lore of the Land".
Timothy, a wise and eloquent tortoise, has spent some fifty years amongst humans, living in their midst in the lovely Hampshire village of Selborne, the occasional object of study for his host, Gilbert White, whose letters famously comprise The Natural History of Selborne.
But Timothy is inclined to study too. His observations of the natural world that surrounds him can match those of his master for aptness, precision, illumination and beauty - his gaze falls with equal aplomb on the flitting martins and swallows, trooping frogs, mating harvest mice, hares nibbling at the cabbage and, above all, on those 'tottering, stilt-gaited beasts', their instincts so derelict, who tower over Timothy and make their odd ways known to him.
Who would guess that a tortoise marooned in the heart of old England could tell us so much?
Information
Format: Paperback
Pages: 192 pages
Publisher: Granta Books
Publication Date: 01/06/2007
ISBN: 9781846270550
Free Home Delivery
on all orders
Pick up orders
from local bookshops