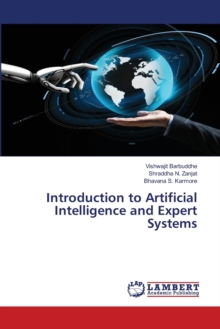 Introduction to Artificial Intelligence and Expert Systems
Paperback / softback
Description
The book contains: the Foundations of Artificial Intelligence, the History of Artificial Intelligence, and the State of the Art.
Intelligent Agents: Introduction, how Agents should Act, Structure of Intelligent Agents, Environments.
Solving Problems by Searching: problem-solving Agents, Formulating problems, Example problems, and searching for Solutions, Search Strategies, Avoiding Repeated States, and Constraint Satisfaction Search.
Informed Search Methods: Best-First Search, Heuristic Functions, Memory Bounded Search, and Iterative Improvement Algorithms.
Information
Format:Paperback / softback
Pages:168 pages
Publisher:LAP Lambert Academic Publishing
Publication Date:15/03/2020
Category:
ISBN:9786202512282