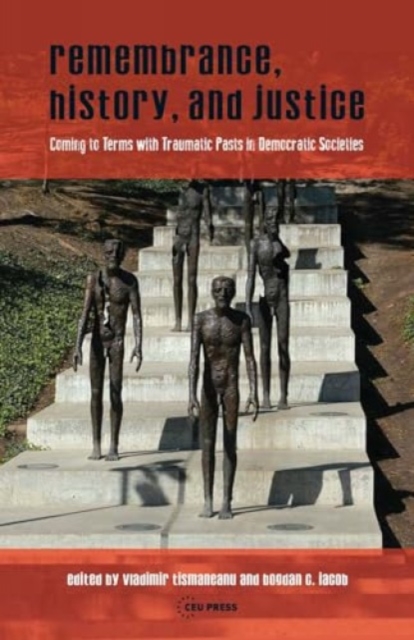 Remembrance, History, and Justice : Coming to Terms with Traumatic Pasts in Democratic Societies
Hardback
Description
The twentieth century has left behind a painful and complicated legacy of massive trauma, monstrous crimes, radical social engineering, or collective/individual guilt syndromes that were often the premises for and the specters haunting the process of democratization in the various societies that emerged out of these profoundly de-structuring contexts.
The present manuscript is a state of the art reassessment and analysis of how the interplay between memory, history, and justice generates insight that is multifariously relevant for comprehending the present and future of democracy without becoming limited to a Europe-centric framework of understanding.
The manuscript is structured on three complementary and interconnected trajectories: the public use of history, politics of memory, and transitional justice.
Key words 1. Europe, Eastern-Politics and government-1989- 2. Collective memory-Europe,Eastern. 3. Memory-Political aspects-Europe, Eastern. 4. Democratization-Social aspects-Europe, Eastern. 5. Europe, Eastern-Historiography-Socialaspects. 6. Europe, Eastern-Historiography-Political aspects. 7. Social justice-Europe, Eastern. 8. Post-communism-Europe, Eastern. 9. Fascism-Socialaspects-Europe, Eastern. 10. Dictatorship-Social aspects-Europe, Eastern.
Information
Format:Hardback
Pages:516 pages
Publisher:Central European University Press
Publication Date:01/10/2015
Category:
ISBN:9789633860922
Information
Format:Hardback
Pages:516 pages
Publisher:Central European University Press
Publication Date:01/10/2015
Category:
ISBN:9789633860922