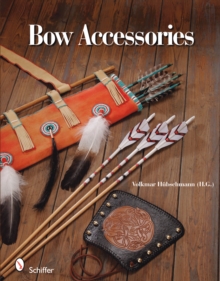 Description
Archers long for equipment that meets their personal needs.
Here are detailed, step-by-step instructions to enable them to equip themselves with personal finger guards, belt pouches, tension springs, string holders, and ten types of quivers.
Learn to make bowstrings, targets (from simple to imaginative), and fittings, and gain information to make arrows especially crafted to meet an archer's individual needs, including shafts and feathering.
Over 600 color photos illustrate the instructions. Fourteen experienced archers have developed this instructive text from their own practice and testing.
Together, they provide information necessary to make their own archery equipment with leather, wood, antler, and bone.