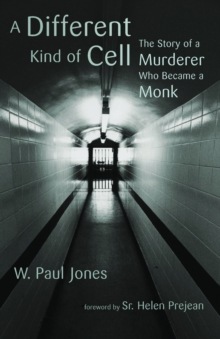 Different Kind of Cell : The Story of a Murderer Who Became a Monk
Paperback / softback
Description
The gripping story of one man's remarkable spiritual journey A -most dangerous- criminal, convicted of five violent murders, Clayton Anthony Fountain was condemned in 1974 to live out his days in solitary confinement at the highest-security prison in the U.S.
Without ever again emerging from his cell, however, Fountain underwent a profound spiritual transformation.
Father W. Paul Jones, who served as Fountain's spiritual adviser for six years until Fountain's sudden death in 2004, shares his amazing story with candor and compassion in these pages.
Information
Format: Paperback / softback
Pages: 122 pages
Publisher: William B Eerdmans Publishing Co
Publication Date: 02/09/2011
Category: Biography: religious & spiritual
ISBN: 9780802866516
Also by W. Paul Jones