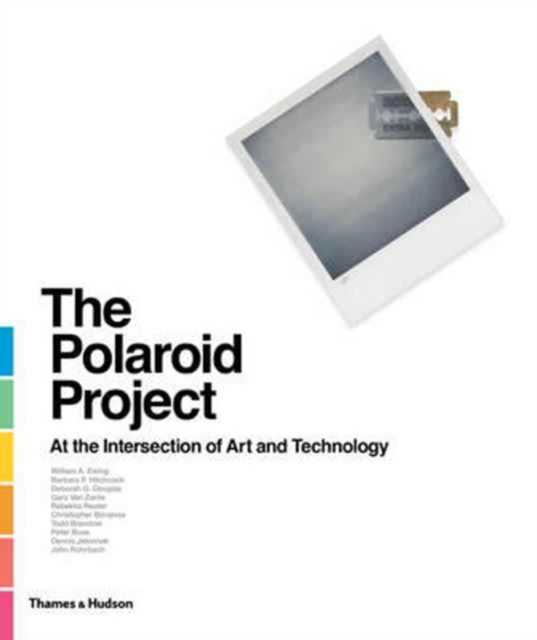 The Polaroid Project : At the Intersection of Art and Technology
Hardback
Description
Polaroid founder Edwin Land regarded his invention as more than a technical accomplishment or a convenient medium for both professional photographers and consumers – he saw Polaroid as a means of artistic expression.
At Land's behest, and starting from a collaboration with Ansel Adams in 1949, Polaroid built an artists' liaison programme in which artists and photographers would donate prints in return for materials and access to cutting-edge Polaroid technology – including the legendary 24 x 20 inch Polaroid camera.
Over the next five decades, the Polaroid collections in both the United States and Europe became world-renowned for the stellar list of names whose work it contained.
Following Polaroid's second bankruptcy in 2008, the collections were fragmented – the US and European collections were split and key works were sold at auction.
A comprehensive view of the collection was no longer possible – until now.
With an associated, internationally touring exhibition opening in June 2017, The Polaroid Project is the only book to bring together both the outstanding photography created by the artists and photographers Polaroid worked with, alongside the technical objects and artifacts from the MIT Museum archive.
Curated by William A. Ewing and Barbara Hitchcock, and with texts from other leading critics, curators and writers that discuss the Polaroid phenomenon in terms of artistic output and lasting legacy on design, technology, society and business, this book is the definitive publication for the many who have a deep love of Polaroid.
Information
Format:Hardback
Pages:288 pages, With more than 300 illustrations
Publisher:Thames & Hudson Ltd
Publication Date:08/06/2017
Category:
ISBN:9780500544730
Information
Format:Hardback
Pages:288 pages, With more than 300 illustrations
Publisher:Thames & Hudson Ltd
Publication Date:08/06/2017
Category:
ISBN:9780500544730