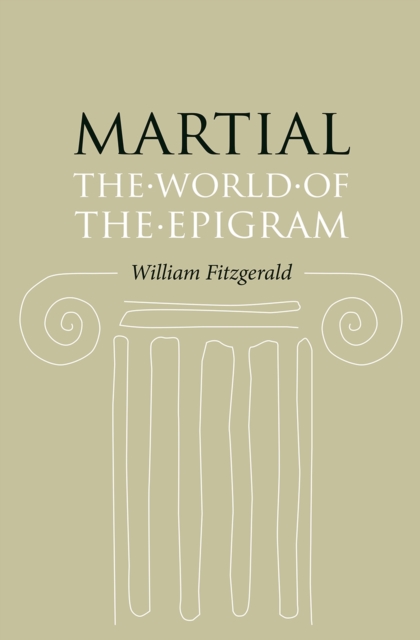 Martial : The World of the Epigram
Paperback / softback
Description
In this age of the sound bite, what sort of author could be more relevant than a master of the epigram?
Martial, the most influential epigrammatist of classical antiquity, was just such a virtuoso of the form, but despite his pertinence to today's culture, his work has been largely neglected in contemporary scholarship.
Arguing that Martial is a major author who deserves more sustained attention, William Fitzgerald provides an insightful tour of his works, shedding new and much-needed light on the Roman poet's world-and how it might speak to our own. Writing in the late first century CE-when the epigram was firmly embedded in the social life of the Roman elite-Martial published his poems in a series of books that were widely read and enjoyed.
Exploring what it means to read such a collection of epigrams, Fitzgerald examines the paradoxical relationship between the self-enclosed epigram and the book of poems that is more than the sum of its parts. And he goes on to show how Martial, by imagining these books being displayed in shops and shipped across the empire to admiring readers, prophetically behaved like a modern author.
Chock-full of epigrams itself-in both Latin and English versions-Fitzgerald's study will delight classicists, literary scholars, and anyone who appreciates an ingenious witticism.
Information
Format:Paperback / softback
Pages:268 pages
Publisher:The University of Chicago Press
Publication Date:05/07/2021
Category:
ISBN:9780226252551
Information
Format:Paperback / softback
Pages:268 pages
Publisher:The University of Chicago Press
Publication Date:05/07/2021
Category:
ISBN:9780226252551