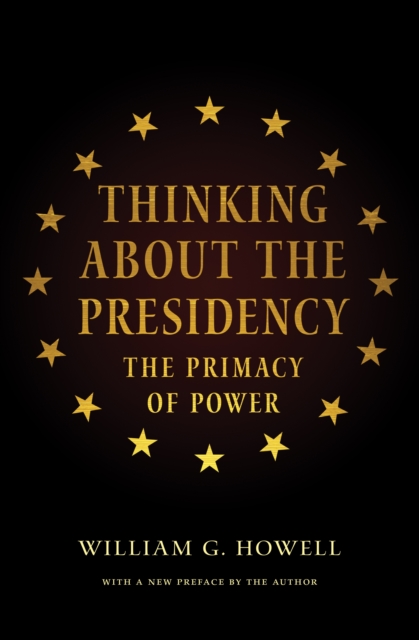 Thinking About the Presidency : The Primacy of Power
Paperback / softback
Description
All American presidents, past and present, have cared deeply about power--acquiring, protecting, and expanding it.
While individual presidents obviously have other concerns, such as shaping policy or building a legacy, the primacy of power considerations--exacerbated by expectations of the presidency and the inadequacy of explicit powers in the Constitution--sets presidents apart from other political actors.
Thinking about the Presidency explores presidents' preoccupation with power.
Distinguished presidential scholar William Howell looks at the key aspects of executive power--political and constitutional origins, philosophical underpinnings, manifestations in contemporary political life, implications for political reform, and looming influences over the standards to which we hold those individuals elected to America's highest office.
Howell shows that an appetite for power may not inform the original motivations of those who seek to become president.
Rather, this need is built into the office of the presidency itself--and quickly takes hold of whoever bears the title of Chief Executive. In order to understand the modern presidency, and the degrees to which a president succeeds or fails, the acquisition, protection, and expansion of power in a president's political life must be recognized--in policy tools and legislative strategies, the posture taken before the American public, and the disregard shown to those who would counsel modesty and deference within the White House.
Thinking about the Presidency assesses how the search for and defense of presidential powers informs nearly every decision made by the leader of the nation.
In a new preface, Howell reflects on presidential power during the presidency of Barack Obama.
Information
Format:Paperback / softback
Pages:224 pages
Publisher:Princeton University Press
Publication Date:22/03/2015
Category:
ISBN:9780691165684
Information
Format:Paperback / softback
Pages:224 pages
Publisher:Princeton University Press
Publication Date:22/03/2015
Category:
ISBN:9780691165684