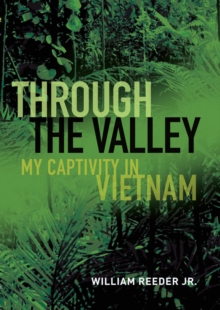 Through the Valley : My Captivity in Vietnam
Paperback / softback
Description
Through the Valley is the captivating memoir of the last U.S.
Army soldier taken prisoner during the Vietnam War. A narrative of courage, hope, and survival, Through the Valley is more than just a war story.
It also portrays the thrill and horror of combat, the fear and anxiety of captivity, and the stories of friendships forged and friends lost In 1971 William Reeder was a senior captain on his second tour in Vietnam.
He had flown armed, fixed-wing OV-1 Mohawks on secret missions deep into enemy territory in Laos, Cambodia, and North Vietnam on his first tour.
He returned as a helicopter pilot eager to experience a whole new perspective as a Cobra gunship pilot.
Believing that Nixon's Vietnamization would soon end the war, Reeder was anxious to see combat action.
To him, it appeared that the Americans had prevailed, beaten the Viet Cong, and were passing everything over to the South Vietnamese Army so that Americans could leave.
Information
Format: Paperback / softback
Pages: 264 pages
Publisher: Naval Institute Press
Publication Date: 30/04/2019
Category: Memoirs
ISBN: 9781682473832