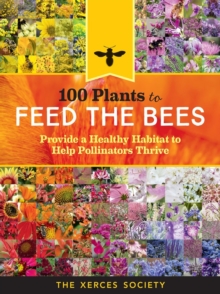 100 Plants to Feed the Bees
Description
100 Plants to Save the Bees highlights the best species to attract and sustain honey bees, bumble bees, and other native bees and pollinators.
Nectar rich and/or high value pollen plants will include varieties of native wildflowers, garden plants, native trees and shrubs, and native as well as non native bee pasture plants from alfalfa to vetch.
Full colour photographs of the plant in bloom - many featuring bees busy at work - are accompanied by at a glance information including which pollinators the plant attracts and all the necessary planting data.
Regional and seasonal planting guidelines ensure everyone can plant at the right time and in the right place to save their bees.
Free Home Delivery
on all orders
Pick up orders
from local bookshops