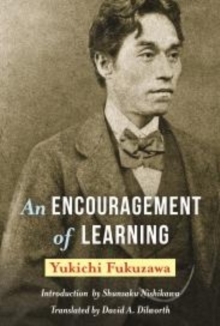 An Encouragement of Learning
Hardback
Description
The intellectual and social theorist Yukichi Fukuzawa wrote An Encouragement of Learning (1872-1876) as a series of pamphlets while completing his critical masterpiece, An Outline of a Theory of Civilization (1875).
These closely linked texts illustrate the core tenets of his philosophical outlook: freedom and equality as inherent to human nature, independence as the goal of any individual and nation, and the transformation of the Japanese mind as key to advancing in a rapidly evolving political and cultural world.
In these essays, Fukuzawa advocated for the adoption of Western modes of education to help the Japanese people build a modern nation.
He also believed that human beings' treatment of one another extended to and was reflected in their government's behavior, echoing the work of John Locke, Thomas Jefferson, and other Western thinkers in a classically structured Eastern text.
This volume translates the full text into English and includes a chronology of Japanese history as it relates to Fukuzawa and his work. An introduction provides additional background on the life and influence of this profound thinker, and a selection of representative writings and suggestions for further reading fully introduce readers to the rare brilliance of his thought.
Information
Format: Hardback
Pages: 192 pages
Publisher: Columbia University Press
Publication Date: 17/12/2013
Category: Philosophy & theory of education
ISBN: 9780231167147