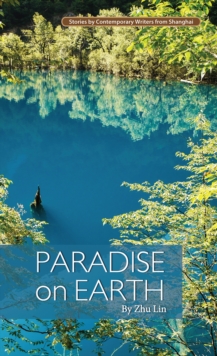 Paradise On Earth
Paperback / softback
Description
This novel by contemporary Chinese writer Zhu Lin captures the angst and uncertainty of the Chinese communist revolution for the common people who lived through it. For five travelers, a creative writing expedition through some of China's most scenic landscapes becomes a voyage of personal discovery.
As they make their way from the Fu River running through Sichuan's ancient mountains to the famous Jiuzhaigou Valley, their personal stories unfold and intertwine.
This is a story of lovers and rivals, fathers and daughters, legends and modern history.
The excursion is led by Chen Songlin, literary theorist, bachelor professor and focus of numerous schoolgirl crushes--including that of his assistant, Xing Xing, an exuberant but lonely grad student from dirt poor origins.
Mr. Xu, a wealthy Taiwanese executive, is making his first trip back to the mainland after fleeing it during the tumult of national revolution and personal pain.
Shasha, his secretary, a seemingly superficial scatterbrain, shares with her boss the secret heartache of a lost first love.
The party's fifth member, and odd woman out, is Rulan, a lonely forty-something also searching for love, whether from a lover or father.
When a landslide threatens, a mysterious shepherd appears to warn them of the impending doom.
The boy is just the first of the memorable characters, both real and mythical, that haunt the narrative.
The past is ever-present, as the story weaves together remembrances of the struggles leading to the revolution, the times of patriotism and hardship in its wake, and the modern day.
Author Zhu Lin's lyrical descriptions paint an evocative picture of pine trees whispering in the mountains and sparkling mineral pools, a vivid backdrop for her distinctive characters.
This novel captures the complex and sometimes disturbing experience of a changing society, and stands as a significant addition to the growing body of fiction exploring China's recent past.
Information
Format: Paperback / softback
Pages: 230 pages
Publisher: BetterLink Press Incorporated
Publication Date: 22/04/2013
ISBN: 9781602202344