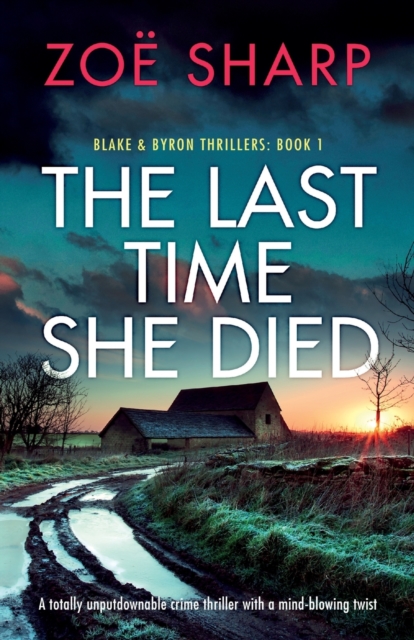 The Last Time She Died : A totally unputdownable crime thriller with a mind-blowing twist
Description
The sun is shining as the Fitzroy family gather to mourn the death of their beloved husband and stepfather. No one but Byron sees the young woman with the white-blonde hair hiding in the shadows. She watches them for a moment, then she is gone.
While the family is at the funeral, the woman breaks into their home. She waits for them to come home, for the police to be called. When she is arrested, she smiles calmly at the outraged people around her and says she has every right to be there. She is Blake Claremont, the late Mr Fitzroy's daughter.
But Blake vanished ten years ago. She is presumed dead.
Detective John Byron is currently on leave, but he has been asked by his old force to take a quiet look into Fitzroy's death. While he's there, he can't help investigating the mysterious new arrival too. She certainly seems to know things that an outsider could not, and the family welcome her back into her home.
Not long after, someone shoots at her on a quiet rural road... Because whatever secrets the woman is keeping, certain people do not want them revealed.
And those same people are sure Blake isn't who she claims to be... because they killed and buried her the night she disappeared.
Didn't they?
From the bestselling author of the Charlie Fox books, The Last Time She Died will have you gripped until the last mind-blowing page. Fans of Cara Hunter, Kendra Elliot and Rachel Abbott will love this action-packed crime thriller.
Readers are hooked by The Last Time She Died:
'Wow!! Just wow!!... This book is brilliant! More than brilliant, amazing!!!... Absolutely gripping, addictive and captivating... I was absolutely hooked from the first page to the last. I had a complete shock at the twists... Love, love, loved all the characters!!!' NetGalley reviewer
'Well, I was all in on this one... I loved our main characters... Was totally involved in our mystery... Happy that it seems to be the start of a series and I'm completely on board!' Goodreads reviewer, ⭐⭐⭐⭐⭐
'Phenomenal... Killer book - literally!... I can't wait for the next instalment in this five-star series!' Goodreads reviewer, ⭐⭐⭐⭐⭐
'A truly riveting thriller which keeps the readers engaged and constantly guessing... I enjoyed the various twists and turns with the feeling of being on the edge of your seat.' Goodreads reviewer, ⭐⭐⭐⭐⭐
'Thrilling and I was hooked from the beginning! I'm very excited to look out for the next book in the series!' @readwith_brooke
'Engrossing and entertaining... Twists and turns keeping me on the edge of my seat... I rushed through this book, eager to turn the pages... The last page threw me a wonderful curveball... I can't wait for the next book in the series!' Goodreads reviewer, ⭐⭐⭐⭐⭐
'Fabulous... Fast paced, great character development with an excellent plot... I couldn't have asked for a better book!' Goodreads reviewer
Information
Format:
Pages:382 pages
Publisher:Bookouture
Publication Date:20/10/2021
Category:
ISBN:9781800197435
Information
Format:
Pages:382 pages
Publisher:Bookouture
Publication Date:20/10/2021
Category:
ISBN:9781800197435