The company also publishes a broad range of Practical Lifestyle manuals covering topics as diverse as Star Wars' Millennium Falcon, military vehicles, home and garden improvements, food and drink titles and a cycling manual which has sold 1m+ copies
Browse Practical Lifestyle Manuals
Out Now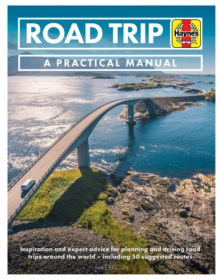 This book is aimed at inspiring readers to take a road trip, while providing practical advice to help them to do so.
Whether looking at popping over to Europe for a quick circuit, hankering to drive the classic routes of North America, or even the aiming to cover a clutch of African countries, there is something for everyone.
Importantly, every road trip featured is possible without specialist...
Bestselling Lifestyle Manuals