Sports Books
Welcome to our page dedicated to the world of Sport. Here you'll find soon-to-be-published and new release books amongst a whole wealth of sports subjects and categories for you to browse. We've got everything covered – ball games, winter sports, sporting events and combat sports to name just a few. Happy browsing!
Browse more in Sports Books
Ultimate Collector's Editions for Football Fans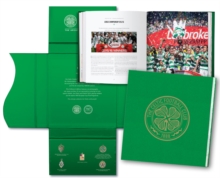 Our highlighted Sport recommend
The Sunday Times bestsellerLonglisted for the William Hill Sports Book of the Year Award What happens when you find you have exceptional children?
Do you panic? Put your head in the sand? Or risk everything and jump in head first?As mother to tennis champions Jamie and Andy Murray, Scottish National Coach, coach of the Fed Cup, and general all-round can-do woman of wonder, Judy Murray is the...