Sports Books
Welcome to our page dedicated to the world of Sport. Here you'll find soon-to-be-published and new release books amongst a whole wealth of sports subjects and categories for you to browse. We've got everything covered – ball games, winter sports, sporting events and combat sports to name just a few. Happy browsing!
Browse more in Sports Books
Ultimate Collector's Editions for Football Fans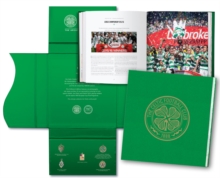 Our highlighted Sport recommend
** Pre-order F2: Football Academy before 26 July and win a MASTERCLASS WITH BILLY AND JEZ - train and play football with the boys!****Plus WIN runner-up prizes of limited edition signed Rascal caps - follow @theF2 on Instagram for details and how to enter**Take your game to the next level with the new book from the world's biggest football YouTubers, the F2.
We're the F2 and in our brand new...