Action & Adventure DVD & Blu-ray
Here we are proud to showcase DVD and Blu-ray titles from one of our most popular movie genres. You'll find all the bestselling films from new releases to our back catalogue of classics, all on DVD and blu-ray. From fun children's adventure films to those edge-of-your-seat action box office hits and everything in between.
Bestselling Action & Adventure Films
Explore more Action & Adventure DVD and Blu-ray
Browse Popular Action & Adventure Movies and TV Series
Action & Adventure
Features
Recently Released Bestseller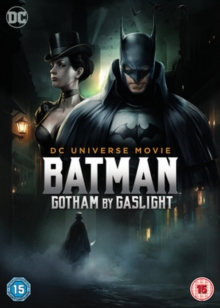 Feature-length animation following the dark knight as he tries to take down Jack the Ripper in Victorian-era Gotham City.
After a number of women, including Pamela Isley (voice of Kari Wuhrer), are attacked in Gotham, the city is gripped by the fear of a predatory killer dubbed Jack the Ripper.
While Bruce Wayne (Bruce Greenwood) prepares the World Fair, the vigilante known as The Batman teams up...
Coming Soon