Action & Adventure DVD & Blu-ray
Here we are proud to showcase DVD and Blu-ray titles from one of our most popular movie genres. You'll find all the bestselling films from new releases to our back catalogue of classics, all on DVD and blu-ray. From fun children's adventure films to those edge-of-your-seat action box office hits and everything in between.
Bestselling Action & Adventure Films
Explore more Action & Adventure DVD and Blu-ray
Browse Popular Action & Adventure Movies and TV Series
Action & Adventure
Features
Recently Released Bestseller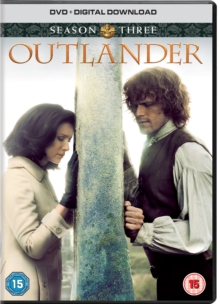 All 13 episodes from the third season of the British-American drama based on the novels by Diana Gabaldon.
In this season, Claire (Caitriona Balfe) adjusts to pregnancy and attempts to rekindle her marriage with Frank (Tobias Menzies) in Boston, Jamie (Sam Heughan) finds himself involved with a noble family and Claire struggles to trace Jamie and reunite with him in history.
The episodes are: 'The...
Coming Soon