Action & Adventure DVD & Blu-ray
Here we are proud to showcase DVD and Blu-ray titles from one of our most popular movie genres. You'll find all the bestselling films from new releases to our back catalogue of classics, all on DVD and blu-ray. From fun children's adventure films to those edge-of-your-seat action box office hits and everything in between.
Bestselling Action & Adventure Films
Explore more Action & Adventure DVD and Blu-ray
Browse Popular Action & Adventure Movies and TV Series
Action & Adventure
Features
Recently Released Bestseller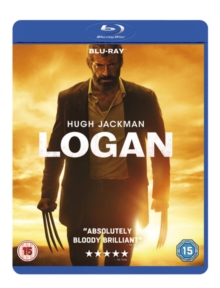 Hugh Jackman reprises his role as Logan aka Wolverine in this tenth instalment in the 'X-Men' franchise, following on from the events of 'X-Men: Days of Future Past' (2014).
It's the year 2024 and Logan's age is finally catching up with him, with his ability to heal rapidly slowing.
When Professor Charles Xavier (Patrick Stewart), whose advancing years are also causing issues with his abilities,...
Coming Soon