Action & Adventure DVD & Blu-ray
Here we are proud to showcase DVD and Blu-ray titles from one of our most popular movie genres. You'll find all the bestselling films from new releases to our back catalogue of classics, all on DVD and blu-ray. From fun children's adventure films to those edge-of-your-seat action box office hits and everything in between.
Bestselling Action & Adventure Films
Explore more Action & Adventure DVD and Blu-ray
Browse Popular Action & Adventure Movies and TV Series
Action & Adventure
Features
Recently Released Bestseller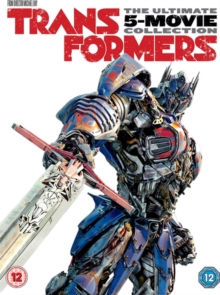 Collection of five films in which the children's cartoon sci-fi series from the 1980s is brought up-to-date.
In 'Transformers' (2007) a battle rages between two camps of an alien race from the planet Cybertron - the Autobots and the evil Decepticons.
In an effort to prevent the Decepticons from gaining possession of the Allspark, a cube with the capacity to grant infinite power, the Autobots...
Coming Soon