Action & Adventure DVD & Blu-ray
Here we are proud to showcase DVD and Blu-ray titles from one of our most popular movie genres. You'll find all the bestselling films from new releases to our back catalogue of classics, all on DVD and blu-ray. From fun children's adventure films to those edge-of-your-seat action box office hits and everything in between.
Bestselling Action & Adventure Films
Explore more Action & Adventure DVD and Blu-ray
Browse Popular Action & Adventure Movies and TV Series
Action & Adventure
Features
Recently Released Bestseller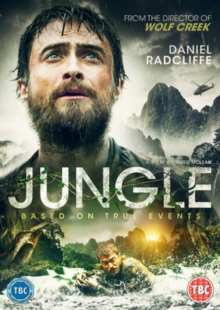 Daniel Radcliffe stars in this real life adventure as backpacker Yossi Ghinsberg who follows his dreams to take a trip into the Bolivian jungle.
Instead of pursuing more conventional travels, Yossi looks to find an Indian village, and convinces friends to tag along.
Meeting with a mysterious guide who promises to lead them into the heart and soul of the jungle, the group encounter amazing nature...
Coming Soon