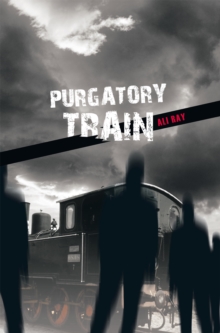 Please note: eBooks can only be purchased with a UK issued credit card and all our eBooks (ePub and PDF) are DRM protected.
Description
Purgatory Train is the story of a book that reaches different individuals. A book which has an ?anonymous author and sender and the last pages of the book are blank.
In the book different ?characters state their autobiographies.
The individuals who are aboard the Purgatory Train are ?in a cabin which connects them through their similar pasts. ?The story begins with a tale of a farmer boy whose name is Alan Conner.
He decides to move ?from his hometown of Utah to Los Angeles, in order to change his social and financial status.
To ?his imagination, this move could rescue him from a boring and uneventful middle class life.
He ?is striving really hard towards a better life, he as an entire financial outlook on life and he sees ?happiness and wealth.
Before he moves and leaves his family the book Purgatory Train is sent ?to him.
While on the way to Los Angeles to start his new life and his odyssey, he reads this ?book. ?The book tells the stories of three characters. The first character which explains her own life in ?the Purgatory Train is Amytis, the daughter of the king of Media which takes place thousands of ?years prior to the death of Christ.
This is a romance and portraits life from loves point of view.?The next story is of a priest names Antonio form the medieval ages.
He explains life from ?religious point of view and tells the role of religion in peoples life and how it could be placed as ?a toll in their hands.?And the third story is about a girl names salma who lives in Algeria and tells a summary of ?World War II and beginnings of the Algerian revolution.
She explains life in the form of war, ?politics and how revolutions are shaped.?All characters have one thing in common and have a message for Al Conner, but he does not ?care about the messages the book conveys which is history is full of mistakes that we continue ?to repeat and finally he has a similar destiny of the characters and becomes a passenger on the ?Purgatory Train and one of the characters of the book, and the book is sent to another ?individual.?This novel a totally new idea which studies humans from a different angles and how people ?although red about the past, make the same mistakes that have been repeated throughout ?history.
As human mistakes are endless, so are the passengers of Purgatory Train and are finally ?added to the end of this book.?This is a social novel, mysterious, romantic and historical which possesses philosophical essays ?with criticism on politics which sometimes lead to war and distinction of human kind.?
Information
Format: EPUB
Publisher: Trafford Publishing
Publication Date: 13/04/2011
Category: Historical romance
ISBN: 9781426963834
Other Formats
Paperback / softback from £11.79
Hardback from £18.34
Delivered to your inbox
to transfer to your device