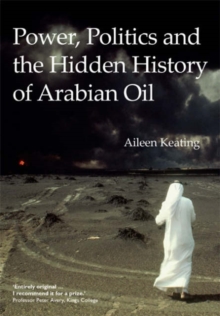 Power, Politics and the Hidden History of Arabian Oil
Hardback
Description
In 1918, New Zealand mining engineer Frank Holmes spoke of 'an immense Arabian oilfield running from Kuwait down the mainland coast.' No one believed him.
When Holmes struck oil in 1932, Britain and America scrambled to rectify their catastrophic error of judgment.
In the resulting industrial and colonial rivalry, the region's destiny was radically transformed, socially, politically and economically.
Uniquely and in great detail, Keating documents the phenomenon of Arabian oil in light of these accompanying upheavals.
The Arabian Peninsula's history is seen as a dynamic process arising from the interaction and machinations of local sheikhdoms and states, colonial powers, and oil companies.
Information
Format: Hardback
Pages: 577 pages
Publisher: Saqi Books
Publication Date: 24/10/2006
Category: Petroleum & oil industries
ISBN: 9780863565250