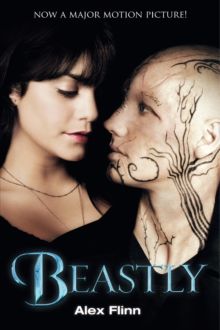 Description
With a new Beauty and the Beast movie hitting theaters in Spring 2017, it's time to catch up on all things Beastly.
Find out what it was like for the beast in Alex Flinn's contemporary retelling of the classic tale.
This edition features cover art from the 2011 movie starring Vanessa Hudgens and Alex Pettyfer.I am a beast.A beast.
Not quite wolf or bear, gorilla or dog but a horrible new creature who walks upright-a creature with fangs and claws and hair springing from every pore.
I am a monster.You think I'm talking fairy tales? No way. The place is New York City. The time is now. It's no deformity, no disease. And I'll stay this way forever-ruined-unless I can break the spell.Yes, the spell, the one the witch in my English class cast on me.
Why did she turn me into a beast who hides by day and prowls by night?
I'll tell you. I'll tell you how I used to be Kyle Kingsbury, the guy you wished you were, with money, perfect looks, and the perfect life. And then, I'll tell you how I became perfectly . . . beastly.
Information
Format: Paperback
Pages: 336 pages
Publisher: HarperCollins Publishers Inc
Publication Date: 08/02/2011
Category: Fantasy
ISBN: 9780061963285
Other Formats
Paperback from £5.99
EPUB from £4.49
Free Home Delivery
on all orders
Pick up orders
from local bookshops
Reviews
Showing 1 - 5 of 18 reviews.
Previous | Next
Review by thehistorychic
16/06/2015
Bought on AudibleWhat I Loved: This was a very good modern re-telling of Beauty and the Beast. In the beginning, Kyle was a very unlikable character that you got to know as the vain, arrogant teenager he was before getting turned. Adrian was the much more human incarnation of Kyle that made him more man than beast. It was wonderful to watch his transformation from arrogant to considerate.What I Liked: Will and Magda are fantastic guides for Adrian that show him people can be kind even when they do not have too. He was surrounded by love even if it wasn't from the traditional family structure.Complaints: NoneAudio Specific Review: Narrator: Chris Patton did a wonderful job of reading this book with emotions that matched the cadence of the moment.Why I gave it a 4: I was pleasantly surprised by how wonderfully told this story was. It was a very good re-telling.Who I would recommend it too: YA readers and those who like re-telling of fairytales.
Review by nado5
16/06/2015
BeastlyBy: Alex FlinnGenre: Fantasy Beastly made me feel like I was in the book with the characters in the town which is a really cool feeling. The characters I could really connect with because they are just kids like me. Kyle, he was my favorite character because he is the one who changes his ways the most. Another character is Slone I like to describe her as a typical brat in a nice way that is. And lastly there is Lindy I really like her because she looks past Kyle's looks and loves him for what he is inside. This book is mostly about a rich kid named Kyle that lives in the suburbs of New York and is very conceded until a witch comes along and turns him into a beast. Now he has to find true love in two years or he will stay a beast forever.
Review by JRlibrary
16/06/2015
I won't bother with a lengthy review since there are already so many out there. Suffice it to say that this modern retelling of the classic Beauty and the Beast story is quite well done, so I'm looking forward to how they handle certain scenes in the movie. I know that the girls will LOVE the book. We actually have the old copy of Beastly in the library as well as the new version.
Review by KaMa6
16/06/2015
The story takes place in New York City at the Beast's house. The author has such good detail it makes me feel like I'm right there in the story with the characters. If I close my eyes I could see the story in my head. The author describes the story really well and makes me want to keep reading. The main characters of the book are Kendra, Adrian (Kyle), Linda, Magda, and Will. The author makes me believe in them as people, because I can actually feel their feelings that they feel. I really like the characters and they make me like the book more. The plot of the story is someone has been naughty and selfish and gets turned into a beast and must find true love to break the spell. Do you think he'll find true love? Do you think Adrian believes in finding true love? Will he treat a girl good or bad if he finds one?
Review by jakehlyn
16/06/2015
Flinn's modern retelling of Beauty and the Beast is a light, fun read. There is nothing incredibly original or sophisticated about this adaptation but for a fast YA read it is enjoyable nonetheless.
Also in the Kendra Chronicles series