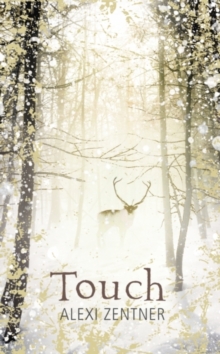 Description
On the eve of his mother's funeral, Stephen, a middle-aged priest, sits down to write her eulogy.
But as the evening creeps into night, he is haunted by memories from his childhood: birthday trips to the cuts with his father; the moment his sister slipped under the thick winter ice forever; and the memorable day his grandfather, Jeannot, came home after a thirty-year absence with a bundle of bones in his pocket and a mission to raise the dead.
Masterfully weaving the stories from three generations of one family, Touch tells the founding tale of Sawgamet - originally a gold-mining village - where deep in the forest reign golden caribou drinking from a honey-sweet river.
Yet also in the forest lurk malevolent shapeshifters disguising themselves as friends, storms raging against foolhardy settlers, and the forest taking back the land for itself, branch by branch and root by root.
Touch is a singular, startling debut as enchanting as it is unnerving.
In this darkly sinister fairy tale Alexi Zentner builds a magical world as distinctive as a grown-up Narnia, and marks himself out as a real talent to watch.
Information
Format: Hardback
Pages: 272 pages
Publisher: Vintage Publishing
Publication Date: 01/05/2011
ISBN: 9780701185466
Other Formats
Paperback from £6.65
Hardback from £11.39
EPUB from £4.99
Free Home Delivery
on all orders
Pick up orders
from local bookshops
Reviews
Showing 1 - 2 of 2 reviews.
Review by teresa1953
16/06/2015
This debut novel is both remarkable and different. We join Stephen, a middle aged priest, as he returns to the small logging town of Sawgamet because his mother is dying. As she nears death, he recalls the stories of three generations who have lived and, in many cases, not survived the harsh winters that beset the far northern reaches of Canada. The tales he remembers are beautifully told and so vivid that you almost feel yourself there amongst them. However, all is not what it seems, and amid the forests and the river are shape shifters, fairies and magic....not all of it benevolent!Now I have to admit that this is not my normal choice of reading. Fantasy is just not my thing. Yet somehow, Alexi Zentner has seamlessly woven the harsh realities of life with this underlying acceptance of things not quite being as simple as one would expect in such a hard working, cruel environment.The first third of the book does chop and change a great deal and swaps from one generation to another within very short paragraphs. I can see this being difficult for some readers and all I can say is not to be put off by this. All comes together at the very moving end of the novel and the chopping and changing was for a very good reason.The author has a magical way with words and I was there with Stephen on the eve of his mother's funeral, in the very early hours of the morning, as he tries to make sense of it all. I loved it and this book deserves to be read....it demands to be read. So what are you waiting for? This book was made available to me, prior to publication, for an honest review.
Review by hashford
16/06/2015
Touch by Alexi Zentner – wonderfully evocativeThis story is set in a "gold rush" town in north western Canada, and spans 3 generations, from late 19th C up to just before WW2. The plot has been very well covered in other reviews, so I won't repeat it here. Suffice it to say, that I found this book wonderfully evocative of life in a pre-technology era, when people believed in spirits, and when whole communities were at the mercy of the weather (imagine being buried under 30ft of snow for months on end!I thought the writing was wonderfully assured for a first novel. Descriptions are just fantastic – you can really imagine the miner's cabins, and the river, and the logs being floated downriver to be sold ... and the snow, the endless and all pervading snow. The story also has a magical / fantastical element, where supernatural creatures appear and may threaten or help you, and dead people can be found if you look in the right place or in the right way. Overall, I thought this was an enjoyable, interesting, and "genre-defying" read. I would recommend it to anyone who is looking for something a little bit different.