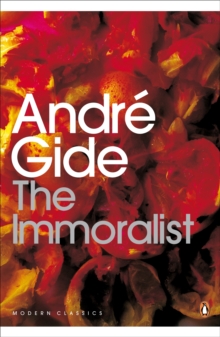 Description
'To know how to free oneself is nothing; the arduous thing is to know what to do with one's freedom' - Andre Gide Michel had been a blindfold scholar until, newly married, he contracted tuberculosis.
His will to recover brings self-discovery and the growing desire to rebel against his background of culture, decency and morality.
But the freedom from constraints that Michel finds on his restless travels is won at great cost. And freedom itself, he finds, can be a burden. Gide's novel examines the inevitable conflicts that arise when a pleasure seeker challenges conventional society and, without moralizing, it raises complex issues involving the extent of personal responsibility.
Information
Format: Paperback
Pages: 144 pages
Publisher: Penguin Books Ltd
Publication Date: 04/05/2000
ISBN: 9780141182995
Free Home Delivery
on all orders
Pick up orders
from local bookshops
Reviews
Showing 1 - 4 of 4 reviews.
Review by Bembo
16/06/2015
A wealthy newly married young man, travelling with his wife through Europe and North Africa, freely explores the options life puts before him, and he revels in the beauty of nature, and of the discovery of the young native boys of North Africa.Yet much more is to be inferred from the subtle and beautiful prose.
Review by soylentgreen23
16/06/2015
Michel travels with his new wife to the desert of Tunisia, though he falls ill with tuberculosis, and must slowly recover before he can travel home to France and continue his life as a scholar. However, during his convalescence, he discovers a new appreciation for life, and decides to restructure his existence to live for the present, not for the past.Gide's novel caused an outrage when it was published in 1902; now, it is possible to read it without the sense of world-upheaval that the intelligentsia a hundred years ago might have felt, and instead appreciate it for what it is: a marvellously poetic look at the meaning of life for a man confused by his place in the world, who had never before stopped to consider what he wanted from the world. There are clear threads of homosexuality and even what we would now consider paedophilia, but to concentrate on these two aspects would, essentially, to be missing the point. For me, the point of this novel is the examination of change in man, and how, though we are always changing unconsciously, when we try to affect a change in our lives, we meet the severest resistance, both internally and externally.
Review by Danielle23
16/06/2015
A lovely book, short and easy to read.
Review by jmegawarne
16/06/2015
It is hard to know how to review this book, because I felt I was reading it in the wrong era. While some of the immoral incursions in the book still apply today (as far as such things even can apply), quite a lot of it is now considered acceptable and mainstream — homosexuality being a clear example of this — and, as such, it did not have the outrageous impact that I perhaps prejudicially expected.This was not helped by the mild temper of the language employed, characteristic for its time, and I would be interested to know how a modern-day Gide might opt to reframe his work.With that said, it was nonetheless an engaging novel.
Also in the Penguin Modern Classics series | View all