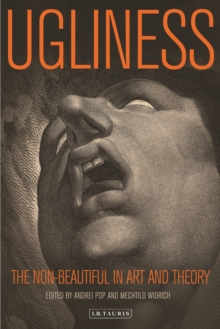 Ugliness : The Non-Beautiful in Art and Theory
Paperback / softback
Description
Ugliness is very much alive in the history of art. From ritual invocations of mythic monsters to the scare tactics of the early twentieth-century avant-garde, from the cabinet of curiosities to the identity politics of today, the ugly has been every bit as active as the beautiful, and often much more of a reality - Why then has it been so neglected?
This book seeks to remedy this oversight through both broad theoretical reflection and concrete case studies of ugliness in various historical and cultural contexts.
The protagonists range from cooks to psychoanalysts, from war prostheses to plates of asparagus, on a world stage stretching from ancient Athens to Singapore today.
Drawing across disciplinary and cultural boundaries, the writers illuminate why ugliness, associated over the millennia with negative categories ranging from sin and stupidity to triviality and boredom, remains central to art and cultural practice.
Information
Format: Paperback / softback
Pages: 274 pages, 71 bw integrated
Publisher: Bloomsbury Publishing PLC
Publication Date: 30/11/2015
Category: Theory of art
ISBN: 9781784533557