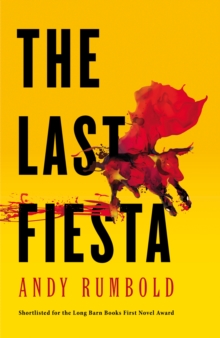 Last Fiesta
Paperback / softback
Description
It's summer 1995 and Dan Willis is living in Santander, northern Spain, trying to get his life back on track, when he receives an unexpected call from an old school friend and Gulf War veteran, Billy Wyatt, who wants to visit him.
Unbeknown to Billy, Dan invites two other school friends to join them.
It s a decision that will change their lives forever.The Last Fiesta follows the friends' hedonistic journey through the stunning Basque country, up into the Picos de Europa and finally to Pamplona, for the running of the bulls.
But under the blistering Spanish sun, dark truths from the past emerge, and dreadful revelations entwine their lives in a way that will ultimately lead to disaster.Andy Rumbold's eloquent and evocative first novel was shortlisted for distinguished novelist Susan Hill's Longbarn Books First Novel Award
Information
Format: Paperback / softback
Pages: 164 pages
Publisher: RedDoor Press
Publication Date: 22/10/2015
ISBN: 9781910453155