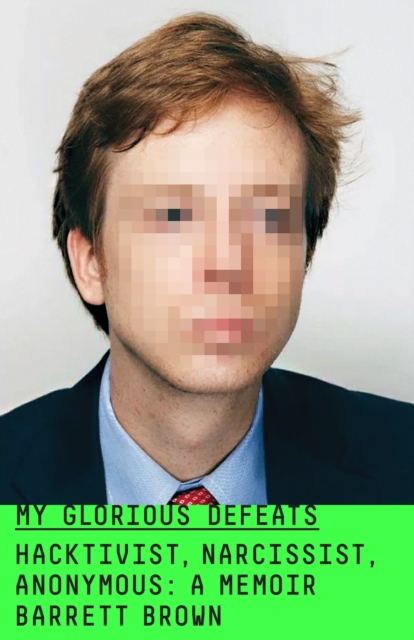 My Glorious Defeats : Hacktivist, Narcissist, Anonymous
Hardback
Description
Barrett Brown--journalist, hacktivist, troublemaker, face of Anonymous, legend in his own mind--went to prison for four years for leaking intelligence documents.
He was released to Trump's America. This is his story. After four years in prison for obstruction of justice, accessory after the fact, and threatening a federal officer, Barrett Brown is a free man. Bringing together a unique blend of journalism, activism, and personal hubris in My Glorious Defeats, Brown recounts tales of his connection to the hacktivist group Anonymous, of his volatile relationship to the world's most notorious hackers, of the drugs he took and stories he wrote, and of his time in prison.
He describes his arrest for his part in attempting to catalog, interpret, and disseminate top-secret documents exposed in an embarrassing lapse in security by the intelligence contractor Stratfor in 2011. And he guides us with hilarious and unapologetic contempt through his charges, trial, and sentencing. But his story doesn't end with a heavy-handed miscarriage of justice.
From prison, Barrett wrote an award-winning column about life behind bars and his compulsion to speak truth to power.
Now, he tells us how he's addressing the corrosion of the rule of law and the diminished role of the media under the rule of a demagogue.
He has a viable, active plan to harness the collective power of modern tools of communication to promote the public good. Bold and combative, part Hunter S. Thompson, part Antonio Gramsci (not really), My Glorious Defeats is part memoir, part manifesto--a roaring indictment of the increasingly powerful and increasingly dangerous cyber-industrial complex.
Information
Format:Hardback
Pages:256 pages
Publisher:MCD
Publication Date:28/11/2023
Category:
ISBN:9780374217013
Information
Format:Hardback
Pages:256 pages
Publisher:MCD
Publication Date:28/11/2023
Category:
ISBN:9780374217013