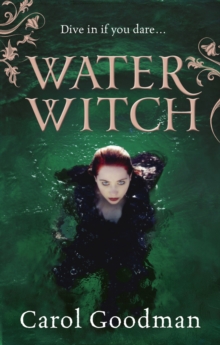 Description
"You have only to call my name to bring me back," he whispered, his breath hot in my ear. "You have only to love me to make me human."Seduced by a powerful incubus demon, Callie has succeeded in banishing him to the Borderlands but Liam still haunts her dreams, tempting her with the knowledge of how to bring him back. But loving an incubus usually ends in death for a human.
For her own sake, Callie must learn to control her desires and ensure Liam remains trapped for all eternity in his watery prison. Only there is a more dangerous creature than Liam in the Borderlands.
The Water Witch is looking for a way back...
Information
Format: Paperback
Pages: 352 pages
Publisher: Ebury Publishing
Publication Date: 01/09/2012
Category: Fantasy
ISBN: 9780091940201
Free Home Delivery
on all orders
Pick up orders
from local bookshops
Reviews
Showing 1 - 1 of 1 reviews.
Review by krau0098
16/06/2015
I got a copy of this book to review through Edelweiss. Thanks to Ballantine Books and Edelweiss for giving me the chance to review this book. This is the second book in the Fairwick Chronicles. I read the first book, The Demon Lover, and absolutely loved it. The third book in this series will be titled, The Hallow Door. I enjoyed this book just as much as the first one. I love Callie and the strange fey world that she interacts with.Callie McFay is looking forward to a summer off and hoping to recover from the events in the Demon Lover. That is until problems start happening. First some of the local fey enlist her to help the adolescent undines travel back to faerie so they can mature. While there things between Callie and Liam grow more completed and Callie runs into a truly vicious fey called Loreleigh. Then Callie finds out that the witch coven she belongs to is planning to close the door to faerie, forcing the fey and half-fey to choose which side they live on and damning some of the fey to extinction. It is up to Callie to find a way to keep the door open.In between all this Callie gets a mentor who is trying to help her get her magic under control and she is also trying to deal with her continued attraction to Liam who she constantly dreams about.I enjoyed this book quite a bit. I love the inclusion of all the different types of fey and the witches. It was a solid urban fantasy type story set in a rural area. I love the tiny town of Fairwick and the interesting residents who live there. Callie continues to struggle with her power being, well...powerful, but completely erratic. In this book she does gain a mentor and learns some about the history of why her power is so bound up. It was excellent to learn more about Callie's background. The whole story about how her power was bound up is very interesting as well.There are two new interesting male characters that join the story in this book. Bill is a gentle and kind handyman that Callie is drawn to. Duncan is a the fiery and seductive wizard that is supposed to be Callie's mentor. Given that, as you might guess there are quite a few sensual scenes in this book...so definitely adults only.The story was very engaging and the main question that drives the story is whether or not the door to fairy will be closed forever. The decision will result in the destruction of fey races like the undine who are dependent on human interaction, so it is not a decision to be made lightly.The book is beautifully written and wonderfully descriptive. The pacing is somewhat deliberate but I thought it matched the small town pace of life very well. There are some good twists and turns that will keep the reader engaged and guessing.Overall I really enjoyed the second book in the Fairwick Chronicles. I love the town of Fairwick and enjoyed reading about all the different fey inhabitants. I like Callie as a character, she grows a lot in this story and always has a kind of quiet strength about her. Some great new characters are added to the story as well. I am eager to see how things progress in The Hollow Door. I would recommend this book to fans of books about faerie. The pace is slower than most urban fantasies, but I think fans of urban fantasy might also like this series.
Also in the Fairwick Chronicles series | View all