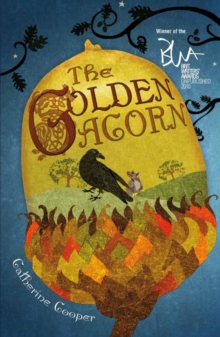 The Golden Acorn
Paperback / softback
Description
When Jack Brenin finds a golden acorn lying in the grass little does he know that it is the beginning of a thrilling and magical adventure.
Just an ordinary boy, Jack has been chosen for a hugely important task, and enters a world he believed only existed in legend.
Full of twists and turns, talking ravens and mischievous Spriggans, The Golden Acorn is a hugely entertaining and exciting tale from a very talented new author.
This wonderful story, the first of a five book series, deservedly won the Brit Writers' Awards 2010 for unpublished writers.
Written for children aged 8-11, the Jack Brenin series has garnered a cult following among its young readers.
The adventure continues in Glasruhen Gate.
Information
Format: Paperback / softback
Pages: 376 pages
Publisher: Infinite Ideas Limited
Publication Date: 20/08/2010
Category: Fantasy
ISBN: 9781906821654