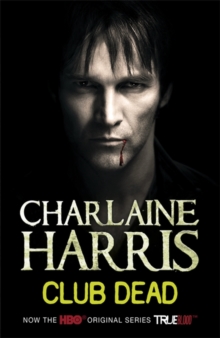 Club Dead : A True Blood Novel
Paperback
Description
There's only one vampire Sookie Stackhouse is involved with - at least voluntarily - and that's Bill.
But recently he's been a little distant - in another state distant.
His sinister and sexy boss Eric has an idea where to find him, and next thing Sookie knows she's off to Jackson, Mississippi, to mingle with the underworld at Club Dead.
It's a dangerous little haunt where the elusive vampire society can go to chill out and suck down some Type O - but when Sookie finally finds Bill caught in an act of serious betrayal she's not sure whether to save him, or to sharpen some stakes. The Sookie Stackhouse books are delightful Southern Gothic supernatural mysteries, starring Sookie, the telepathic cocktail waitress, and a cast of increasingly colourful characters, including vampires, werewolves and things that really do go bump in the night.
Information
Format: Paperback
Pages: 288 pages
Publisher: Orion Publishing Co
Publication Date: 02/05/2009
Category: Fantasy
ISBN: 9780575089402
Other Formats
Paperback from £6.49
EPUB from £4.99
Free Home Delivery
on all orders
Pick up orders
from local bookshops
Reviews
Showing 1 - 5 of 5 reviews.
Review by crackberrybooks
16/06/2015
This 3rd in the series and the weakest I've read so far, but still fun :) Bubba makes another appearance, and there's werewolves, what more do you need really? I mean, considered plot would be a bonus but, lol, there's enough cool stuff in there that it really doesn't matter. If you've enjoyed any in the series you'll like this one too. It's a 2 out of 5 from me, but fans of the series will love it either way
Review by elliepotten
16/06/2015
Another Southern Vampire mystery that hit the spot beautifully, as I hoped. Although it started a little slowly, by the end it was racing along nicely and I ended up staying up and finishing it in the early hours of the morning because I couldn't wait another day!It being the third book in the series, there isn't too much I can say without giving things away that I shouldn't... Bill leaves on a secret 'mission' for the vampire queen of Louisiana and then goes missing, only for Eric and Pam to land a hefty blow on Sookie when they tell her what he's <i>really</i> been up to. Despite this she heads straight off to Jackson, Mississippi, with the dashing werewolf Alcide on hand to help her infiltrate the local Supe scene, to find out what's happened. Throw in a sprinkling of all the usual drama: damsels in distress, handsome heroes, supernatural intrigue and violent clashes with the bad guys, along with a dose of Sookie's wry humour and the irrepressible Eric's determination to seduce her one way or another, and you've got another cracking little read. Looking forward to the next one - and to buying up the rest of the series for my future reading pleasure!
Review by wyvernfriend
16/06/2015
Bill goes missing, having recently been very distracted and apparently growing cold towards Stookie. When he goes missing Stookie goes looking for him, Eric is convinced he's dead, but she knows that he isnt. She goes to mingle with the underworld in Jackson Mississippi and finds herself embroiled in vampire and werewolf politics.It's interesting, there were times when there were sudden shifts in what was happening and I found it hard to work out how things had got to this stage from the previous paragraphs. Still it's interesting to see how she's getting pulled into this other world, almost without her volition. She's adjusting but it's not easy on her. Eric and Bill have a lot of work to do to make her happy.
Review by ElaineRuss
16/06/2015
No no no! Had to give up after this gem:<br/><br/>'Bill's Missing,' Pam said, shooting from the conversational hip.<br/><br/>'No, he's not. He's in Seattle,' I said. Willfully obtuse. I had learned that word from my Word-A-Day calendar only that morning, and here I was getting to use it.
Review by CaroPi
16/06/2015
I love this book was quite unexpected and I could not stop reading it... Club Dead is pretty good... Charlaine Harris is an excelent writer.