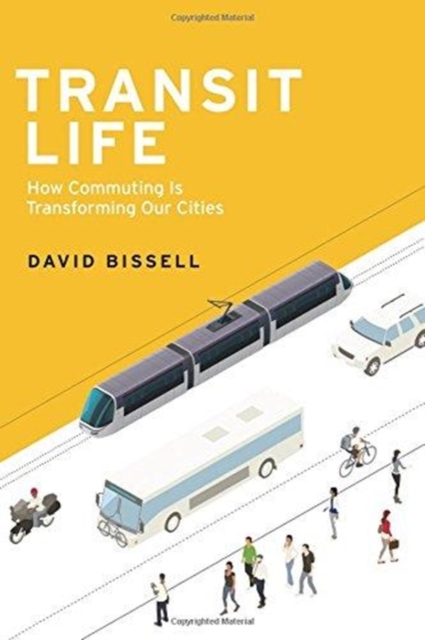 Transit Life : How Commuting Is Transforming Our Cities
Paperback / softback
Description
An exploration of the ways that everyday life in the city is defined by commuting. We spend much of our lives in transit to and from work.
Although we might dismiss our daily commute as a wearying slog, we rarely stop to think about the significance of these daily journeys.
In Transit Life, David Bissell explores how everyday life in cities is increasingly defined by commuting.
Examining the overlooked events and encounters of the commute, Bissell shows that the material experiences of our daily journeys are transforming life in our cities.
The commute is a time where some of the most pressing tensions of contemporary life play out, striking at the heart of such issues as our work-life balance; our relationships with others; our sense of place; and our understanding of who we are. Drawing on in-depth fieldwork with commuters, journalists, transit advocates, policymakers, and others in Sydney, Australia, Transit Life takes a holistic perspective to change how we think about commuting.
Rather than arguing that transport infrastructure investment alone can solve our commuting problems, Bissell explores the more subtle but powerful forms of social change that commuting creates.
He examines the complex politics of urban mobility through multiple dimensions, including the competencies that commuters develop over time; commuting dispositions and the social life of the commute; the multiple temporalities of commuting; the experience of commuting spaces, from footpath to on-ramp, both physical and digital; the voices of commuting, from private rants to drive-time radio; and the interplay of materialities, ideas, advocates, and organizations in commuting infrastructures.
Information
Format:Paperback / softback
Pages:272 pages, 6 b&w illus.; 12 Illustrations, unspecified
Publisher:MIT Press Ltd
Publication Date:23/03/2018
Category:
ISBN:9780262534963
Information
Format:Paperback / softback
Pages:272 pages, 6 b&w illus.; 12 Illustrations, unspecified
Publisher:MIT Press Ltd
Publication Date:23/03/2018
Category:
ISBN:9780262534963
Also in the Urban and Industrial Environments series | View all