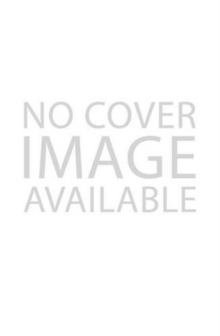 Drama : Antiquity and Its Legacy
Hardback
Description
The influence of Greek drama on western civilization has been profound.
The extant works of the tragedians Aeschylus, Sophocles and Euripedes have served as a benchmark for stagings and interpretations of tragedy as an evolving genre; while the impact of the Hellenistic comedic writer Menander on future Roman works by Plautus and Terence signalled only the beginning of a legacy of dramatic art that has shaped theatrical and operatic productions to this day.
David Rosenbloom creatively and imaginatively explores the great variety of ways in which the tragedy and comedy of antiquity have been received and influenced in their turn by the cultural agendas of later ages.
The author notes that late twentieth- and early twenty-first centuries have seen the large-scale revival of ancient Greek drama worldwide.
He discusses the reasons for this modern fascination with the staging of classical drama, noting that globalization and new forms of post-colonialism have enabled fresh adaptations of ancient theatre to be explored from eastern Europe to Africa.
The drama of antiquity transcends the most intransigent cultural, ethnic and national boundaries. This concise and lively overview explains why its capacity to transport endures.
Information
Format: Hardback
Pages: 160 pages, 10 integrated bw illustrations, 10 halftones
Publisher: Bloomsbury Publishing PLC
Publication Date: 30/03/2020
ISBN: 9781848851009
Also in the Ancients and Moderns series | View all