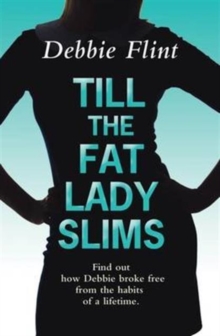 Till the Fat Lady Slims
Paperback / softback
Description
This book is about my journey - is it like yours? QVC television presenter, Debbie Flint, speaks openly and honestly of her life, stresses and disappointments, and decades of battles with her weight, in this semi autobiographical, weight-loss and lifestyle book.
Alongside stories of her fascinating but often stressful life, she introduces readers to the concept of Freedom Eating and how it helps to escape Food Prison.
Debbie shares, in her very own personable way, how she managed to break free from the habits of a lifetime - habits that so many readers will be able to identify with.
Her tale of regaining control is heart-warming and above all, inspirational. The book also includes material covering the dangers of sugar and information on on how to use Debbie's method alongside traditional dieting.
Debbie has taken back control and regained her right to be slim. And so can you with the help of Freedom Eating.
Information
Format: Paperback / softback
Publisher: Choc Lit
Publication Date: 06/01/2017
Category: Diets & dieting
ISBN: 9781781893333