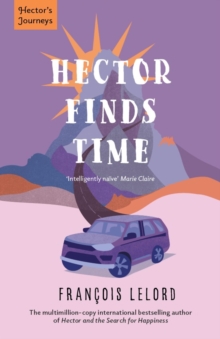 Hector Finds Time
Paperback / softback
Description
Poor Hector. Tempus fugit, and our intrepid psychiatrist is not feeling quite as young as he used to.
His current patients are concerned with time too. One feels she's always in a hurry, as if there's a clock ticking in her tummy - she would like time to slow down.
But there's also a boy who wishes time would hurry along and turn him into an adult. And a third patient counts his remaining years of life in terms of how many dogs he'll have time to own.
Hector feels he must get to the bottom of this time business and to do so, of course, a round-the-world adventure is required. Follow Hector as he sets off to uncover nuggets of universal wisdom on time.
Who better to find out about the past, the future and how best to enjoy the present than the hero of Hector and the Search for Happiness and Hector and the Secrets of Love?
Information
Format: Paperback / softback
Pages: 239 pages
Publisher: Gallic Books
Publication Date: 01/03/2012
ISBN: 9781906040895
Also by Francois Lelord