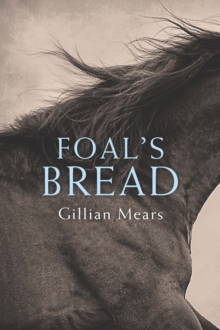 Description
Set in hardscrabble farming country around the show jumping circuit that flourished in Australia prior to the Second World War, Foal's Bread tells the story of two generations of the Nancarrow family and their fortunes as dictated by the vicissitudes of the land. When Noah Childs meets Roley Nancarrow at a country show, a union is forged which will last the length of their lives.
Their love finds its greatest expression in their lucky charm, a heart-shaped foal's bread which hangs from a string in their doorway, reminding them to 'hope on, hope ever.' Their story is one of impossible beauty and sadness, a chronicle of dreams turned inside out and miracles that never last, framed against a world both tender and unspeakably hard. Written in luminous prose and with an aching affinity for the landscape the book describes, Foal's Bread is the work of a born writer at the height of her considerable powers.
Information
Format: Paperback
Pages: 368 pages
Publisher: Allen & Unwin
Publication Date: 01/03/2012
ISBN: 9781742378824
Free Home Delivery
on all orders
Pick up orders
from local bookshops
Reviews
Showing 1 - 4 of 4 reviews.
Review by zappa
16/06/2015
Gillian Mears, after (for good reason) twelve years without a significant publication, has produced the best work of her career. Without the self-conscious narrative complexity of <i>The Grass Sister</i> or the slightly ascerbic observation of <i>The Mint Lawn</i>, <i>Foal's Bread</i> is one of those rare novels that combines traditional pleasure of narrative (and even at her weakest Mears is a stronger stringer of words than most!) with powerful symbolic subtexts, strong and credible characterization, irony, and acute observation of human (and equine!) foible.This was a novel I could not leave alone. I consumed it in two sittings - were it not for my day job I would not have put it down. Mears' touch for rural rhythms, for the land and its dwellers puts her in rare company. Without the earnest self-conscious preachiness and narrative complexity of Patrick White she captures the fragile nature of human life and love and self-understanding, the transience even of rural institutions, the harsh serendipity of nature (ruthlessly and sometimes unsuiccessfully repressed in the narratives, real and fictional, of urban existence) and humanity's tentative husbandry of it. She captures the ambivalence of love and family relationship, even the dark secrets that sometimes conquer, sometimes nurture adult existence and the human family. In her hard-won avoidance of pretentioness Mears captures that syntactical pleasure usually achieved by a Tim Winton or by New Zealand's under-rated Maurice Shadbolt. In her understanding of the ambivalence of the human predicament she deserves mention in the same breath as White. In the sheer courage of her own return to the page she deserves more accolades than I or the blurb-notes can amass. This is a masterpiece.
Review by dalzan
16/06/2015
A family saga written in a style which is lush and lyrical. The story is set in rural NSW during the time between World war 1 and World War 2 and tells the story of the Nancarrow family. On the surface this is a linear narrative about Noah and Roley Nancarrow, a young couple who marry and set out to pursue their dream of winning the High Jump events at the Country Horse Show Circuit which was a popular form of country entertainment at this time, and thus make their fortunes. Both Roley and Noah are talented and courageous horseriders specialising in the high jump event, which is a very skilled and dangerous. The couple's connection to their horses, their family and their community resonates vibrantly throughout the novel. Noah's dark secret haunts her and effects her relationship with her family and ultimately results in the climatic and heroic act that is the shattering finale to this novel. This story is both tragic and uplifting at the same time and is a truly remarkable portrayal of human frailty and strength..
Review by lesleynicol
16/06/2015
Short listed for the Miles Franklin award this is a great Australian story by a great Australian writer.It tells the story of a family living on a dairy farm in northern NSW in the 1930's.They also breed horses for show-jumping and collect prize money at local shows.The hero Roly, a champion rider,was a lovely character who adored his family. His wife,Noah, not so likeable, but her life was tainted by giving birth alone at 14 years of age, to her Uncle's baby.Because she abandoned the child she lived her whole life in fear of God's retribution. It did come (she thought) when she gave birth to a sub-normal child and when her beloved husband was struck down by a fatal illness. She turned to drink and eventually committed suicide.A sad end to a life that she never allowed herself to enjoy.The book is not all "gloom and doom" however and paints a great picture of country life in that era.The writer also knows horses and portrayed their characters as well as she did the humans.In the end it is the couples daughter Lainey who goes on to be a champion rider and fulfil their dreams.
Review by vpanzich
16/06/2015
The Foal's Bread is a sad, haunting story of an Australian family of jumpers before WW11, doing what must be done to survive in an unforgiving atmosphere of hardscrabble living. Mears' beautiful prose verges on poetry.