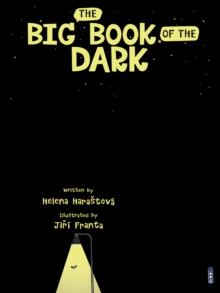 The Big Book of the Dark
Hardback
Description
Do you think that the streets of your town and the countryside around it are completely silent and deserted at night?
This book will open your eyes! You will find out that there are nocturnal animals that are active while you sleep, plants that glow in the dark, and even people who work at night and go to sleep when you get up!
The highly-detailed gatefold illustrations and informative descriptions on the pull-out flaps will give readers the opportunity to see what happens at nighttime in a forest, in a town, in a village, at an airport, and also deep in the oceans and underground where some creatures live in permanent darkness.
In printed laminated case format.
Information
Format: Hardback
Pages: 24 pages
Publisher: Salariya Book Company Ltd
Publication Date: 09/03/2017
Category: Wildlife (Children's/YA)
ISBN: 9781911242994