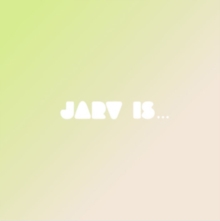 Beyond the Pale
CD / Album
Description
Debut studio album by the British rock band, fronted by former Pulp singer Jarvis Cocker. The band formed in late 2017, to perform at Sigur Rós's Norður og Niður festival in Iceland. The group was 'conceived as a way of writing songs in collaboration with an audience'. They began recording their performances to assist their songwriting, until Geoff Barrow suggested the recordings could be used as the foundations of an album.
Track Listing
Save the Whale
MUST I EVOLVE?
Am I Missing Something
House Music All Night Long
Sometimes I Am Pharoah
Swanky Modes
Children of the Echo
Information
Format: CD / Album
Label: Rough Trade
Genre: Rock/Pop
Release Date: 17/07/2020
Number of Discs: 1
EAN: 0191402012927
Also by JARV IS...