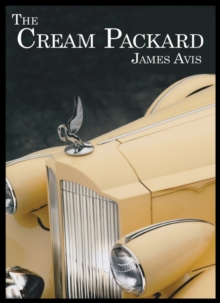 The Cream Packard
Paperback / softback
Description
A story of glamour and tragedy in everyday life, of shadydeals and underhand motives, set against the unique backdrop of 1956 America. Late summer, 1956. Nick Carter, animpressionable young man, leaves South London and travels to Excelsior inbeautiful Minnesota for a family wedding.
It's only two weeks. How much can aman change? A collection of viewpoints allcentring in one fabulous place, TheCream Packard is a rounded tale of scandal and manipulation in the goldenera of fifties America.
When Nick arrives, he is quickly enchanted by hisfamous cousin, Hollywood actress Elaine Mason, owner of a rare Packard.
Shesoon manoeuvres him into resolving her financial problems following a shadyFlorida investment gone sour. Elsewhere, ambitious to his bones,Warren Clarke 'disposes' of his first wife and remarries, but continues anaffair with Britt Lizzel, a psychiatrist treating Elaine Mason's sister.His ambitions are thwarted after the sudden death of said patient,Caroline Mason, and an attempt to pin the death on him. Two reporters, Johnson andHogarth, are tasked with investigating Elaine Mason, the mysteriousdisappearance of Mary Clarke, and everything else that follows on its heels. Events escalate, and Carla Santiago, engaged in the illegal importation ofnarcotics, takes revenge after the sudden death of her sister.
At the centre isthe Cream Packard: backup, cohort and witness to two weeks of murky motives, deathand scandal.
Informative, with a good dosage of humour and wit, TheCream Packard invites the reader along on one exciting ride.
Information
Format: Paperback / softback
Pages: 128 pages
Publisher: Troubador Publishing
Publication Date: 29/11/2018
Category: Historical fiction
ISBN: 9781788038003
Free Home Delivery
on all orders
Pick up orders
from local bookshops