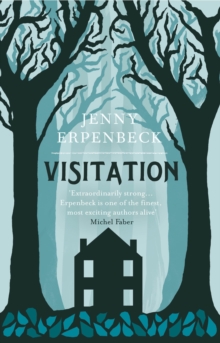 Description
By the side of a lake in Brandenburg, a young architect builds the house of his dreams - a summerhouse with wrought-iron balconies, stained-glass windows the colour of jewels, and a bedroom with a hidden closet, all set within a beautiful garden.
But the land on which he builds has a dark history of violence that began with the drowning of a young woman in the grip of madness and that grows darker still over the course of the century: the Jewish neighbours disappear one by one; the Red Army requisitions the house, burning the furniture and trampling the garden; a young East German attempts to swim his way to freedom in the West; a couple return from brutal exile in Siberia and leave the house to their granddaughter, who is forced to relinquish her claim upon it and sell to new owners intent upon demolition.
Reaching far into the past, and recovering what was lost and what was buried, Jenny Erpenbeck tells an exquisitely crafted, stealthily chilling story of a house and its inhabitants, and a country and its ghosts.
Information
Format: Paperback
Pages: 176 pages
Publisher: Granta Books
Publication Date: 01/07/2011
ISBN: 9781846271908
Free Home Delivery
on all orders
Pick up orders
from local bookshops
Reviews
Showing 1 - 1 of 1 reviews.
Review by Ameise1
16/06/2015
This book is a must-read. The language is so strong and colourful. I wasn't able to put it aside. It's the story about a house and a landscape which saw a lot of different inhabitants starting before WWII and ending nowadays. It's the story from a Jewish family who lost this house due to WWII but also the stories from people who were living in East Germany. There was a gardener who seemed the only one who had met all those different residents and also was the only one who knew how to care for the landscape and the wishes of every new owner. Alternately their is a chapter about the gardener and a resident. In each chapter there is the whole story of the person, where she/he cames from, his profession, all his family links, his love life, his anxieties and happiness. It's written with a great love and understanding for each character.