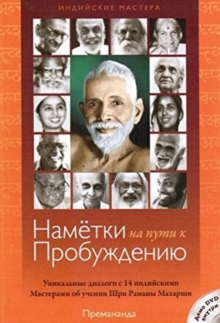 Blueprints for Awakening - Indian Masters : Rare Dialogues with 14 Indian Masters on the Teachings of Sri Ramana Maharshi
Paperback / softback
Description
Text in Russian. "Blueprints for Awakening" is for everyone who has an inner passion to know what they are doing here as a human being.
Featuring interviews with important Indian spiritual teachers on the teachings of their fellow Master, Sri Ramana Maharshi, and on the ancient teachings of India.
The result is a compendium of astonishing wisdom about the biggest secret of all times: the nature of our true Self and how to realise it.
Trailer DVD included in the back for the films of Open Sky Press.
Information
Format: Paperback / softback
Pages: 370 pages, 8 photo pages
Publisher: Mosaic Press
Publication Date: 21/12/2014
Category: Thought & practice
ISBN: 9786177161072