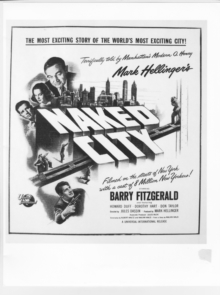 Looking Past the Screen : Case Studies in American Film History and Method
Hardback
Description
Film scholarship has long been dominated by textual interpretations of specific films.
Looking Past the Screen advances a more expansive American film studies in which cinema is understood to be a social, political, and cultural phenomenon extending far beyond the screen.
Presenting a model of film studies in which films themselves are only one source of information among many, this volume brings together film histories that draw on primary sources including collections of personal papers, popular and trade journalism, fan magazines, studio publications, and industry records.Focusing on Hollywood cinema from the teens to the 1970s, these case studies show the value of this extraordinary range of historical materials in developing interdisciplinary approaches to film stardom, regulation, reception, and production.
The contributors examine State Department negotiations over the content of American films shown abroad; analyze the star image of Clara Smith Hamon, who was notorious for having murdered her lover; and consider film journalists' understanding of the arrival of auteurist cinema in Hollywood as it was happening during the early 1970s.
One contributor chronicles the development of film studies as a scholarly discipline; another offers a sociopolitical interpretation of the origins of film noir.
Still another brings to light Depression-era film reviews and Production Code memos so sophisticated in their readings of representations of sexuality that they undermine the perception that queer interpretations of film are a recent development.
Looking Past the Screen suggests methods of historical research, and it encourages further thought about the modes of inquiry that structure the discipline of film studies. Contributors. Mark Lynn Anderson, Janet Bergstrom, Richard deCordova, Kathryn Fuller-Seeley, Sumiko Higashi, Jon Lewis, David M.
Lugowski, Dana Polan, Eric Schaefer, Andrea Slane, Eric Smoodin, Shelley Stamp
Information
Format: Hardback
Pages: 424 pages, 26 illustrations
Publisher: Duke University Press
Publication Date: 22/10/2007
Category: Films, cinema
ISBN: 9780822338079
Free Home Delivery
on all orders
Pick up orders
from local bookshops