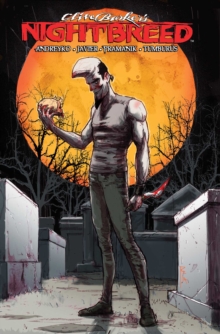 Clive Barker's Nightbreed Vol. 3
Paperback / softback
Description
Following the destruction of the Nightbreed home, Boone, who is tasked with finding a new sanctuary for his people, abandons his destiny to help his girlfriend adjust to life as a monster.
The Nightbreed must unite to find shelter. Little do they know that from the ashes of their catacombs, bathed in the blood of their god, an old enemy returns to purify the world from the darkness.
Writer Marc Andreyko (Batwoman), along with artists Emmanuel Xerx Javier (Raven Nevermore) and Devmalya Pramanik, bring Cabal's final journey to life.
For from the ashes, a new Midian must rise.
Information
Format: Paperback / softback
Pages: 112 pages
Publisher: Boom! Studios
Publication Date: 09/02/2017
Category: Comics and Graphic Novels
ISBN: 9781608869244