Description
It is a summer's day in 1946. The English village of Wealding is no longer troubled by distant sirens, yet the rustling coils of barbed wire are a reminder that something, some quality of life, has evaporated.
Together again after years of separation, Laura and Stephen Marshall and their daughter Victoria are forced to manage without 'those anonymous caps and aprons who lived out of sight and pulled the strings'.
Their rambling garden refuses to be tamed, the house seems perceptibly to crumble.
But alone on a hillside, as evening falls, Laura comes to see what it would have meant if the war had been lost, and looks to the future with a new hope and optimism.
First published in 1947, this subtle, finely wrought novel presents a memorable portrait of the aftermath of war, its effect upon a marriage, charting, too, a gradual but significant change in the nature of English middle-class life.
Information
Format: Paperback
Pages: 192 pages
Publisher: Little, Brown Book Group
Publication Date: 11/11/1985
ISBN: 9780860685876
Free Home Delivery
on all orders
Pick up orders
from local bookshops
Reviews
Showing 1 - 3 of 3 reviews.
Review by nmhale
16/06/2015
A Virago edition that does not disappoint, this simple story records the changed life of an English couple after the war. I was not expecting much from the story, since the synopsis didn't draw me and I only chose it because it was a short read - I'm trying to read all the Viragos I bought recently and a quick read seemed nice. The novel far exceeded my expectations, admittedly set low, by being an engrossing read about a small family adjusting to their new life. The point of view switches between mom, dad, and daughter, but mainly rests on Laura, the wife and mother. She is struggling to maintain her house and her garden and her old way of life, once run by servants and cooks; and, just like her house is slowly slipping into decay, so are the old habits that she is trying to retain. Her husband is at work in the city and spends his free hours trying to tame the garden. Their daughter, Victoria, is the only one rather happy in her new sloppy life. She likes the chaotic garden and just wishes she had better food. The story follows them along the path of just one day (thus the title) as they cook, clean, go to school and go to work, and as Laura takes an unplanned detour from her daily mundane routine and hikes about the countryside around her home.This sounds like it would make for a depressing plot, but it's really not. Laura is a plucky young woman, with a poetic spirit and a heart that is far more concerned with her family than her house. She feels chained to her duties as a house wife, trapped by her house which takes on a grumbling personality of its own, but she would much rather take Victoria on an impromptu vacation to the shore than think about these things. She doesn't know how to break out of the duties that have been ingrained in her as the only way of life, but her spirit constantly chafes under these rules and takes refuge in the sight of a bird or a walk through the grass. Her voice, which is the most dominant throughout the novel, is full of tenderness and weariness and bemusement at the situation embracing them now. Because she can accept these changes with a sense of humor, we can, too. The tone of the novel reflects that of the day described, in most instances calm and comfortable, with little moments of sunlight speckling throughout. Nonetheless, the story never lags, but flows on smoothly, like a placid river. We filter everything through Laura's mind, and in a few instances, through Victoria and Stephen, so that though the events described are common place, I was never bored. I felt like I was living in this small village, turned upside down and made so different by a war that still left visible traces in the land, and even deeper scars in the people themselves. Yet the resolution of the people to carry on, to make do and adjust, was stronger than any despair, and the possibility of the future rang clear. This isn't a work that will shape the literary world, but it is a well-written period piece that shows how the world war affected life for everyone in England, how it dramatically changed the way the middle class world worked; portrayed in a manner that isn't depressing but easy to approach and to produce empathy.
Review by Kasthu
16/06/2015
Set in the summer of 1946, One Fine Day is a novel about the inhabitants of one town as they try to regain some semblance of normal lives after WWII. Laura Marshall is the focal point of the story, but other characters meander in and out throughout the book. Even the dogs have personality.Things are clearly changing; Laura, for example, tries to make do without household help, and the Cranmers leave the Manor after their family had been there for hundreds of years. Yet people are still forced to use ration books. The tone of the novel is bittersweet, a kind of wistful yearning for a way of life that can't go on post-war: "it was too idiotic, but there she was all the time, down in her house in Wealding, struggling to keep up a life which had really ended." Things are different for everyone, yet Laura and Stephen Marshall try to go on as they were before.There's not much "action," as such; in fact this novel is written more as a group of character sketches. Mollie Panter-Downes writes beautifully; you can feel the breeze of a hot summer day up on Barrow Down. It's a slow-moving, meandering book (much like the hot summer weather described in the book), and it takes a while to get into it. But once you do, this book is well worth it.
Review by mahallett
16/06/2015
an exploration of 1 day in the lives of a 3 person family in 1946, in a london suburb.bought in stratford.
Also by Mollie Panter-Downes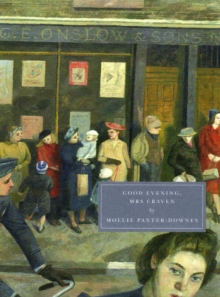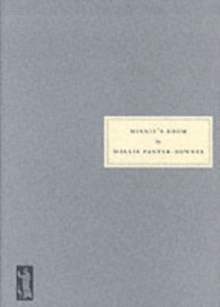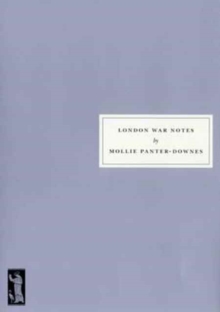 Also in the Virago Modern Classics series | View all