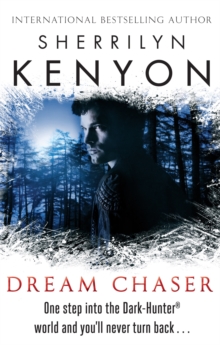 Dream Chaser : Number 14 in series
Paperback
Description
Condemned by the gods to live out his existence without emotions, Xypher chose the pursuit of sensations, to feel again in the dreams of humans, only to find himself condemned to death.
But he is given one last chance at a reprieve. Made human for a month, he must redeem himself within that time or Hades will return him to Tartarus and his torture.Simone Dubois is a coroner who isn't scared by much, especially since she's psychic and can see and hear the people she's working on.
When they wheel in another victim, she doesn't think much about it, until he gets up from her table and starts to leave.
Xypher doesn't have time to spend with this human woman and her questions.
But it's not long before mysterious attempts on Simone's life force Xypher to stand between the woman who is beginning to touch the heart he thought had died a long time ago and the danger that is threatening her life.
Information
Format: Paperback
Pages: 368 pages
Publisher: Little, Brown Book Group
Publication Date: 01/02/2013
Category: Fantasy
ISBN: 9780749956516
Free Home Delivery
on all orders
Pick up orders
from local bookshops
Reviews
Showing 1 - 1 of 1 reviews.
Review by Lauren2013
16/06/2015
Dream Chaser
3 Stars

A carbon copy of virtually every other book in the series. At least it isn't as excruciating to read as Once Upon a Midnight Clear.

Xypher's tortured hero status does not live up to its potential. Perhaps Kenyon has overdone this theme to the point of desensitization because Xypher's suffering does not evoke any emotional reaction. Yes, he was betrayed by the woman he supposedly loved (haven't we seen this before … over and over?) and he was punished for centuries (again, been there, seen that…). Where is the originality in the characterization?

Simone is also similar to so many of Kenyon's heroines - generous and caring, understanding and self-sacrificing. She can also kick ass along with the best of them (Tabitha, Katra, etc.) but there is nothing unique or particularly special about her (although she can see ghosts, which is kind of cool but completely underdeveloped and can't hold a candle to Charley Davidson).

As to the romance, Simone and Xypher go from contempt to attraction to love in no time at all and have zero chemistry. There is also very little progression of the overall story arc aside from the introduction of Jaden, who is quite intriguing and we will apparently be seeing more of him. Hopefully, his book (if he gets one) will be better than this one.

Next up is Acheron - really hope it lives up to the hype.
Also in the The Dark-Hunter World series | View all