CDs
Browse popular music categories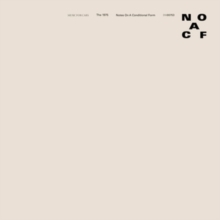 The 1975's follow up to BRIT Award Album of the Year winner 'A Brief Inquiry Into Online Relationships'. The album features the lead single 'People' and the Greta Thunberg call-to-arms album opener, 'The 1975'. The band worked to use as little plastic as possible on the manufacture of the product; as such the albums will not be shrink-wrapped.
Bestsellers in CDs
CDs at hive.co.uk
There's something for every musical taste and mood in our vast collection of music CDs. Browse the genres, spanning Dance, R&B & Soul through to Jazz and Classical.
Find albums by current music phenomena like Beyoncé, Kings of Leon and Foo Fighters to the back catalogues of Fleetwood Mac, Led Zeppelin and Bob Marley.