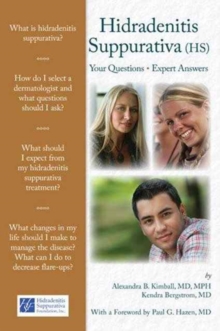 Hidradenitis Suppurativa
Paperback / softback
Description
Empower Yourself!Approximately 1 in 100 people nationwide suffer from Hidradenitis Suppurativa (HS).
When you or someone you know has been diagnosed with HS you may have a number of questions, and finding comprehensive, reliable information about this disease can be difficult.
What are the symptoms of HS? What causes this condition? What treatments are available?Hidradenitis Suppurativa (HS): Your Questions, Expert Answers gives you practical answers to these questions, and much more.
This authoritative resource also addresses crucial topics ranging from potential complications, to risk factors, to social effects of Hidradenitis Suppurativa.
Written by experts in the field, this book is an invaluable resource for anyone coping with the physical and emotional turmoil of HS.
Information
Format: Paperback / softback
Pages: 100 pages
Publisher: Jones and Bartlett Publishers, Inc
Publication Date: 21/11/2016
Category: Nursing & ancillary services
ISBN: 9781284102550