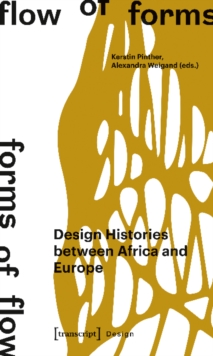 Flow of Forms / Forms of Flow : Design Histories Between Africa and Europe
Paperback / softback
Part of the Design series
Description
How is it possible to adequately capture histories of design in Africa, a continent with fifty-four countries?
How can one avoid producing just another essentializing master narrative of "African design"?
How can one make sense of the many entangled yet often asymmetric and sometimes ambivalent histories of form-finding processes between Africa and Europe?
In keeping with the premises of a global art and design history approach, this book offers a change of perspective: focusing on the mobility of people, objects, and ideas--on flows between Africa and Europe as well as on a South-South axis--which allows for multiple yet necessarily fragmented design histories to be identified and recognized.
The contributors trace multifaceted design case studies from a historical perspective, with attention to the present as well as toward possible futures.