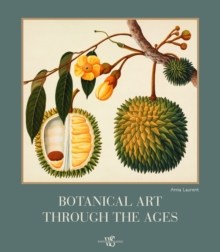 Botanical Art : From Renaissance Herbaria to the 19th Century
Hardback
Description
Plants and flowers have always captured man's imagination, with their delicate harmonies and the perfection of their symmetrical forms.
Over the centuries, the world of plants has stirred the aesthetic sense of many artists, who have approached the representation of the natural world with creative spirit. Art merged with science when man began to investigate Nature and her secrets with a critical spirit; botany and art then blended in a union that resulted in any number of splendid masterpieces.
Guided by the accuracy of theirobservation, but also by a sense of wonder at the beauty of these botanical specimens, some of the greatest illustrators of the past have left us marvellous coloured images that portray the amazing wealth of the world's flora, from the most common species to the rarest varieties scattered in remote corners of the planet. This splendidly illustrated volume will guide the reader in discovering the golden era of botanical art.
It is a journey through the centuries that illuminates the evolution of the techniques and the styles, and it offers a panorama of themost important artists who have captured the pure essence of the plant world, conveying its beauty to paper.
Ranging from the first herbals dating from the Middle Ages to the florilegia that illustrate the species associated with specific regions or habitats, or from the artists who accompanied the great expeditions to every corner of the world.
Information
Format: Hardback
Pages: 208 pages, Fully illustrated
Publisher: White Star
Publication Date: 25/10/2018
Category: Botanical art
ISBN: 9788854413177